"Eau" is French for "Water"
GrEAU
is a hydroponic based agricultural business founded and run by the students (
4
) of Mecatina School, a small school (43 students) located in La Tabatiere (a village on the Lower North Shore of Quebec). We have been operational since March 2014 with initial planning phases beginning in November 2013. Please take your time to go through our website and learn about our project from our
business plan
to our full
gallery
highlighting our entire project.
One-Pan Pasta
Check out this delicious, super easy and quick one-pan pasta recipe.


Tune in April 30th
If you missed the broadcast click below. Listen in as the students and teacher involved in the creation of GrEAU speak about their experience on provincial radio. If you haven't already, check out our other features in local news and the response of our local mayor by clicking bellow.


---

2016 Winners of the OSEntrepreneurship award!
A congratulations goes out to all the members of the GrEAU team, Mecatina School and the community of La Tabatière

---
New Product Available!
Try our new delicious home-made authentic Italian pesto. Add flavour to almost any dish or use as a condiment on burgers and pizza.
Made from the freshly picked basil to maximize flavour. Each jar can make up to 6 servings of pasta! Save time and money and eat healthy with our all preservative free natural pesto.

---

The Big Move
Due to poor air quality in the school GrEau had to be moved in the Science room. With the cooperation of our volunteer's, this move would not have been successful. GrEau now has finally a new home and is "GrEauing" stronger than ever!




Hydroponic System
We use a combination of two commonly used hydroponic systems, DWC or deep water culture and Kratky's non-circulating hydroponic system. By combining these two systems we have been able to accomplish high yield production with low cost and maintenance.

---



What Can I Make With Your Fresh Produce?



View our recipe forum to see what you can make with our Lettuce, Basil, Dill, and Chives. Add your own creations or simply check out what recipes that we have to offer.

---
Powered by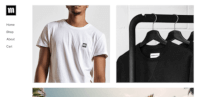 Create your own unique website with customizable templates.